Capturing and Managing Large Storms and Wet Winters in
California—Prospects and Limitations
---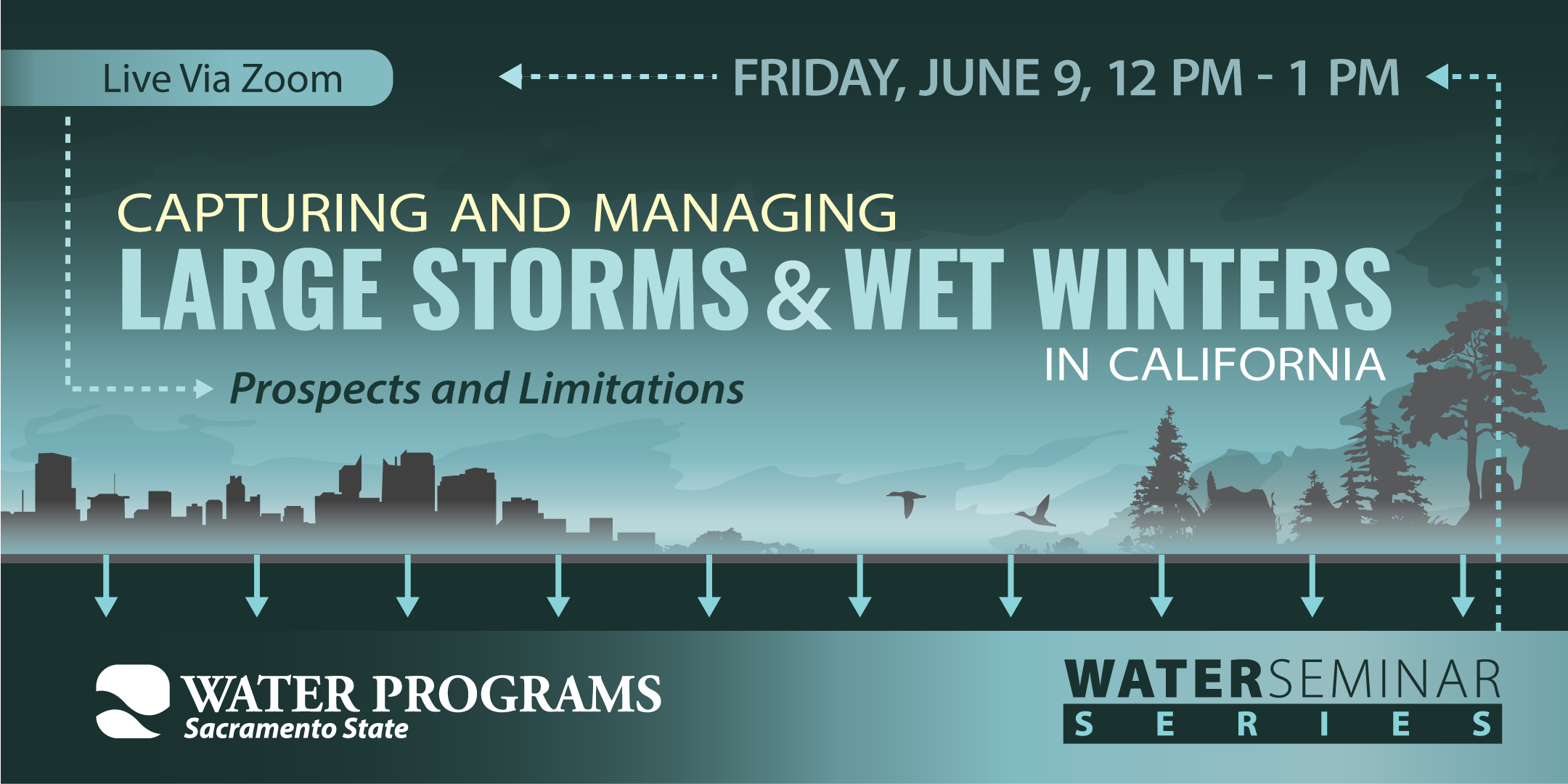 ---
Topic: Capturing and Managing Large Storms and Wet Winters in California—Prospects and Limitations
Speaker:
Jay R. Lund: Vice-Director, Center for Watershed Sciences Distinguished Professor of Civil and Environmental Engineering
When: Friday, June 9, 12 pm to 1pm
Where: Virtual (via Zoom)—Link to virtual seminar to be sent upon RSVP


---
Capturing and Managing Large Storms and Wet Winters in
California—Prospects and Limitations
Capturing water from wet periods for use in drier seasons or years has been central to California's water management since the early 1900s. Reservoirs and aquifers are routinely used for this purpose by many agencies and regions. How much more water can be saved in wetter times for later use? How much would this cost? What are the potential environmental costs (and benefits) of storing additional water? This talk will review the use of water storage in California, the potential and limits for expanding water storage, some policies that might help expand water storage, and the likely effects of climate change on the value and ability to store water for drier seasons and years.
---
About the Speakers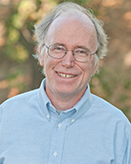 Dr. Jay Lund is Vice Director of the Center for Watershed Sciences and a Distinguished Professor of Civil and Environmental Engineering at the University of California, Davis. He has long enjoyed teaching, research, and engagement on many aspects of theory and practice for water management and policy, usually trying to integrate economics and operations research with traditional engineering. He has become particularly engaged in working on the wide range of water problems in California with many collaborators, and remains enthusiastic about the potential of system analysis and optimization to provide understanding and insights for management and policy.
In California, he was on the Advisory Committee for the 1998 and 2005 California Water Plan Updates, and has served as Convenor of the California Water and Environment Modeling Forum and Chair of California's Delta Independent Science Board. He is a member of the US National Academy of Engineering. He has long been involved in applying economic and optimization ideas to provide insights on California's water problems, including the development and use of the CALVIN model of California's water supply system. He is a lead author of Comparing Futures for the Sacramento-San Joaquin Delta (UC Press 2010) and Managing California's Water: From Conflict to Reconciliation (PPIC 2011).
Dr. Lund has a B.A. in International Relations and Regional Planning from the University of Delaware (1979) and a BS in Civil Engineering, MA in Geography, and PhD in Civil Engineering from the University of Washington (Seattle). He has advised over 150 graduate students, including 15 who are faculty at research universities globally, and has over 400 publications and reports.
---