Sacramento Regional Water Bank
---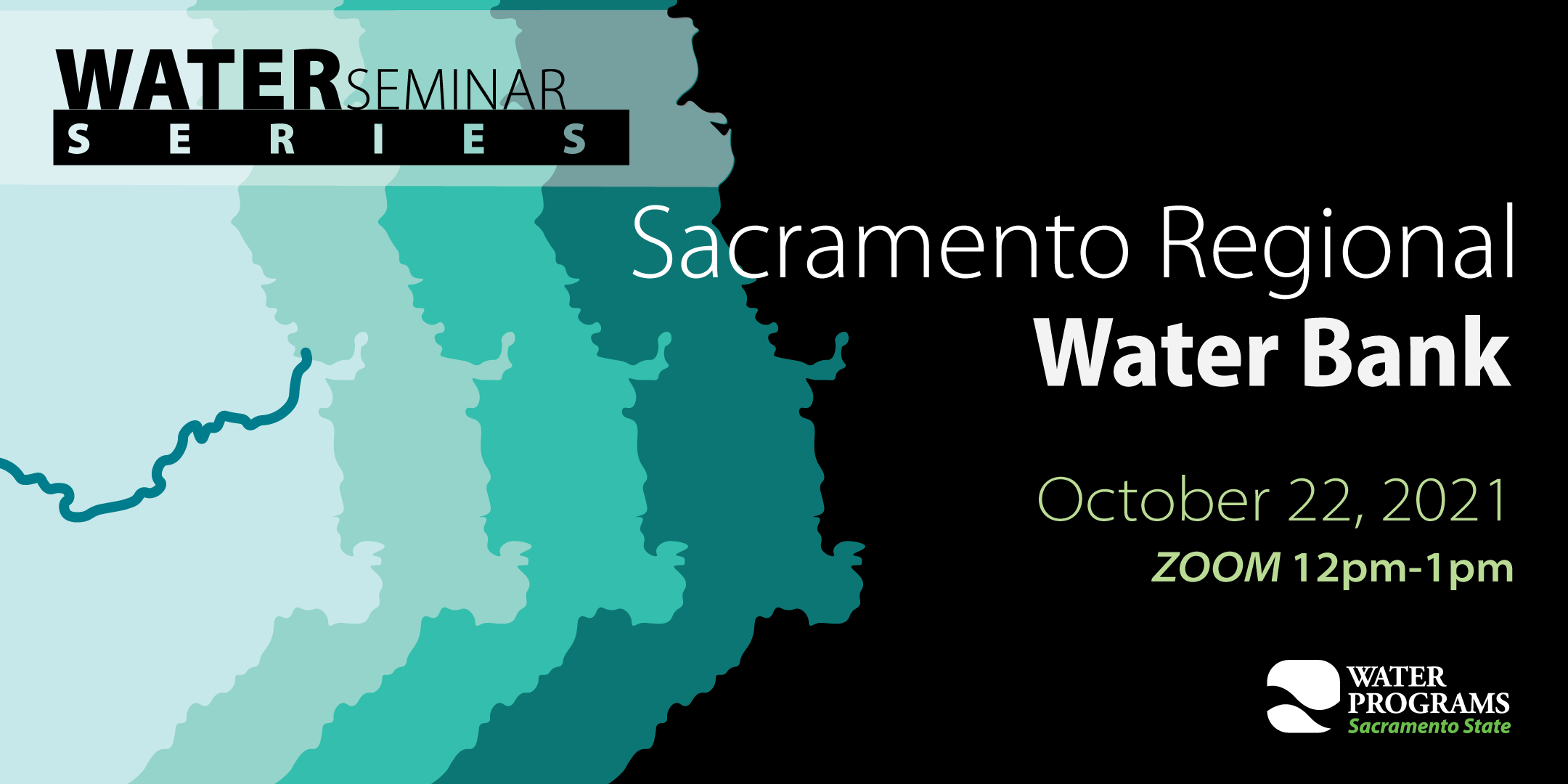 ---
Topic: The Sacramento Regional Water Bank
Speaker: James Peifer
Executive Director of the Regional Water Authority (RWA) and the Sacramento Groundwater Authority (SGA)
When: Friday, October 22, 12 pm to 1pm
Where: Virtual (via Zoom)—Link to virtual seminar to be sent upon RSVP

Register with Zoom
---
The Sacramento Regional Water Bank
Water providers in the Sacramento region are developing the Sacramento Regional Water Bank (Water Bank). The Water Bank is an innovative groundwater storage program that will improve regional water supply reliability in the near-term and into the future. The Sacramento region's unique setting—at the confluence of the Sacramento and American rivers near Folsom Reservoir and overlying the North American and South American groundwater subbasins—is ideal for the Water Bank's development.
The Water Bank will allow the region to sustainably increase use of groundwater as a local water source during dry periods, allowing reduced surface water diversions to help meet local environmental needs. In addition, the region's location north of the Sacramento-San Joaquin Delta provides potential opportunities to collaborate and develop solutions to benefit the environment and communities downstream after local needs are met.
---
About the Speaker
James Peifer
is currently the executive director of the Regional Water Authority (RWA) and the Sacramento Groundwater Authority (SGA). Mr. Peifer has 27 years of experience in water supply matters and is a registered civil engineer. The RWA is a joint powers authority of 20 water purveyors within the Sacramento region with the mission to serve the interests of regional water providers and stakeholders for the purpose of improving water supply reliability, availability, quality and affordability. The Sacramento Groundwater Authority is the groundwater sustainability agency in north Sacramento County.
---